10 Awesome Things About Winter
Winter is coming! Before you know it, it'll be the first snowfall and with that comes a lot of other great things about winter to look forward to.
1. Tobogganing
Whether you're a kid or an adult, there's at least one thing you share in common, and that's the love of tobogganing! Who wouldn't enjoy heading the park and ripping one down the hill on a toboggan! It's one of the most convenient pleasures of winter!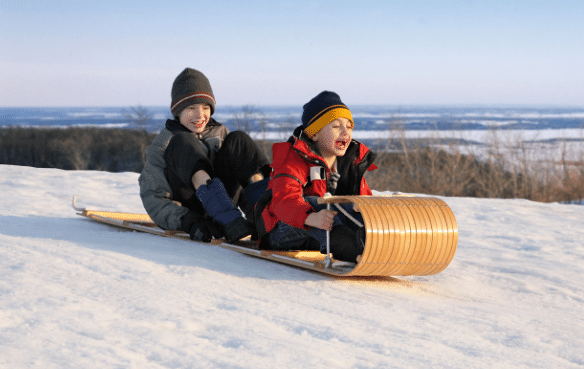 2. Snow Days
Missing a day of school because of SNOW?! Yes please! This is definitely one of the perks of living in a cold climate. The day is full of possibilities for you and your friends.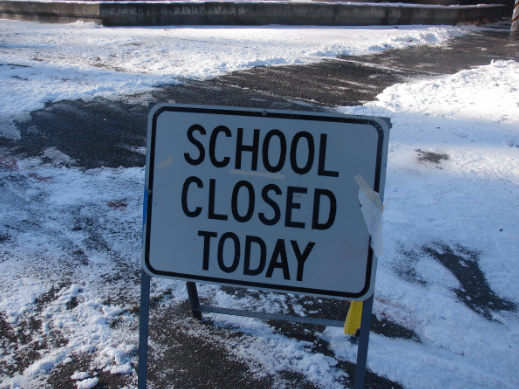 3. Winter Vacations
Sometimes escaping the cold is a good thing. We all need some warm weather at some point during the winter. It's great for family bonding. If you want the best of both worlds, why not head down to chile where its an endless winter in warm climate. Its a great place if your'e looking for lots of activities.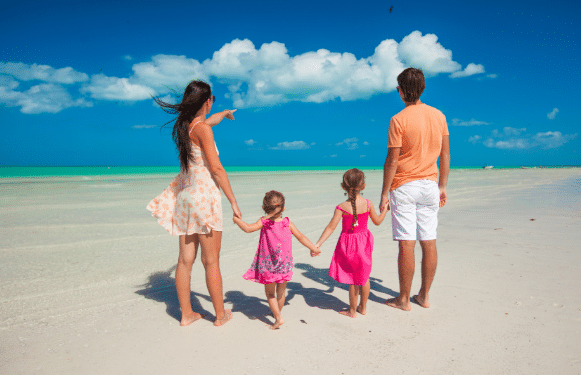 4. Cold, Crisp Air
None of that gross humidity we experienced this past summer, I'd take some winter air over that any day. Given its not too cold, on a nice winter day the fresh air can be the best!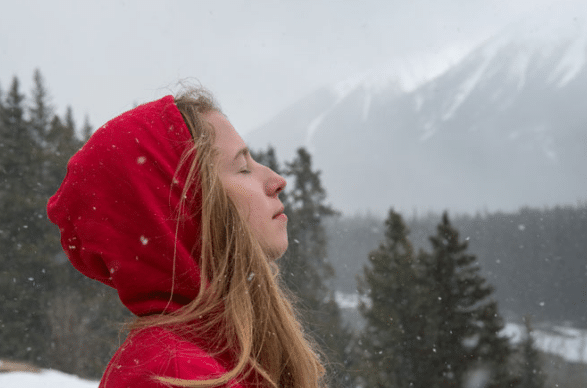 3. Playing In The Snow
Diving in the snow and feeling no pain is awesome.  You can build a snow fort, make a snowman, lay back and make snow angels. Snow lets us use our imagination and create endless possibilities of fun. You can even get a few buddies together and build your own personal ski/snowboard park in your backyard or park!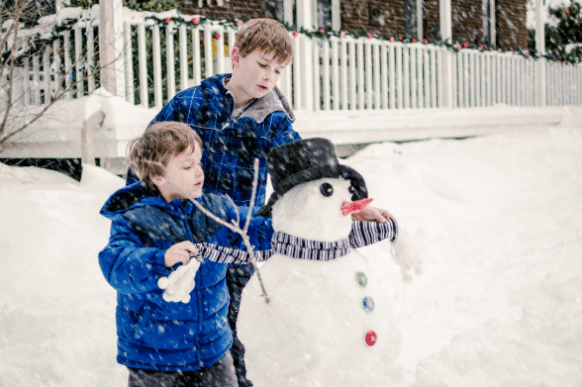 4. Outdoor Hockey
Hockey season is in full swing by the winter. Playing outdoor ice hockey is an amazing experience and tons of fun! Check out your local community centre or parks to see if they offer any outdoor rinks, many do.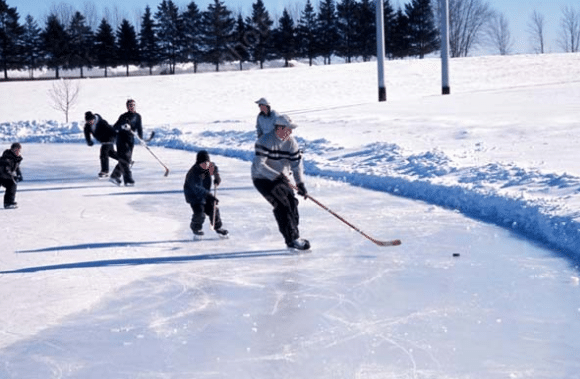 5. Skating
On a similar note to hockey, many community centre's also have ours of free skate. The feel of gliding on ice in skates is the best!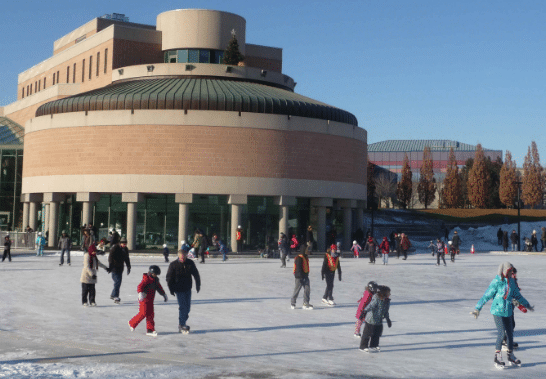 6. Hot Chocolate
It's the drink of winter! Who wouldn't find satisfaction in coming in from the cold and making yourself a, warm, chocolatey, delicious cup of hot chocolate?! It'll taste even better if you add marshmallows.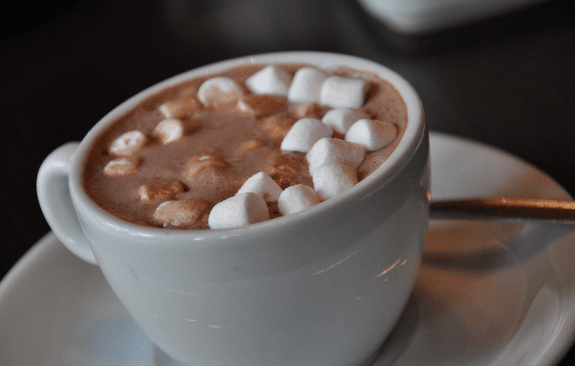 7. Snowball Fights
Battle is out with your friends and create the most epic snowball fight ever…safely of course!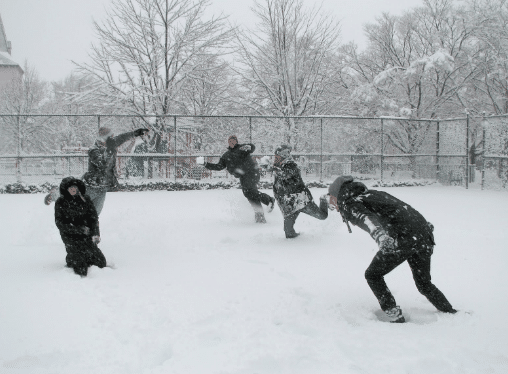 8. Staying Inside All Day In Pjs
Snuggle up by the fire wrapped around in a blanket and watch movie after movie. Sometimes we all need some relaxation and warmth on those cold winter days.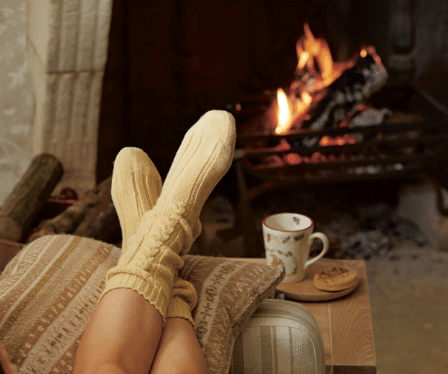 9. The holidays
Although not everyone celebrates the same holidays, this time of year is always very festive. There is a certain vibe around December that makes everyone happy. Much of it has to do with Christmas. Even if you don't celebrate Christmas there's always fun christmas markets to check out. The sales after the holidays are also always great.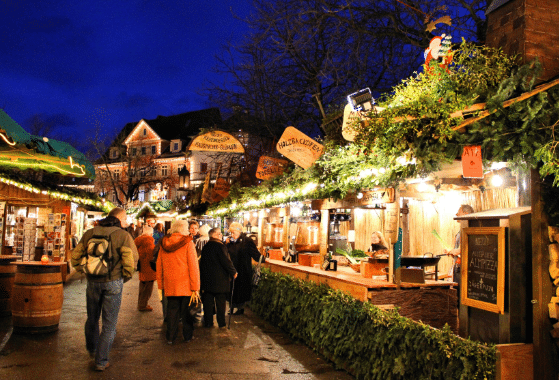 10. Skiing and Snowboarding
Obviously the best is saved for last! These are the two sports of winter, and a big reason people count down the days until the first snowfall. There's no better feeling than that first run of the season and ripping it down the hill or mountain with that fresh powder underneath you.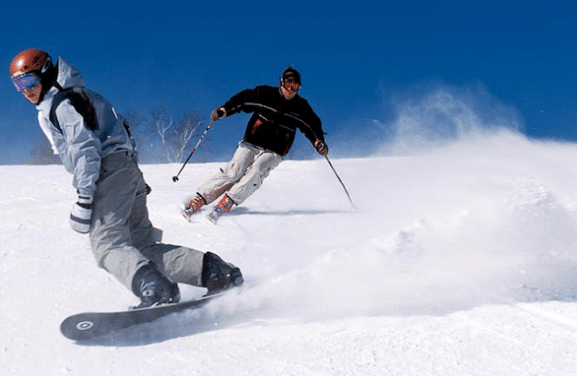 We can't wait for Evolve Snow Camps to start up again for the 2017! Come join us this winter at Mount St. Louis. Check out our site and look through our programs. We have buses leaving from locations all over the GTA for your convenience.