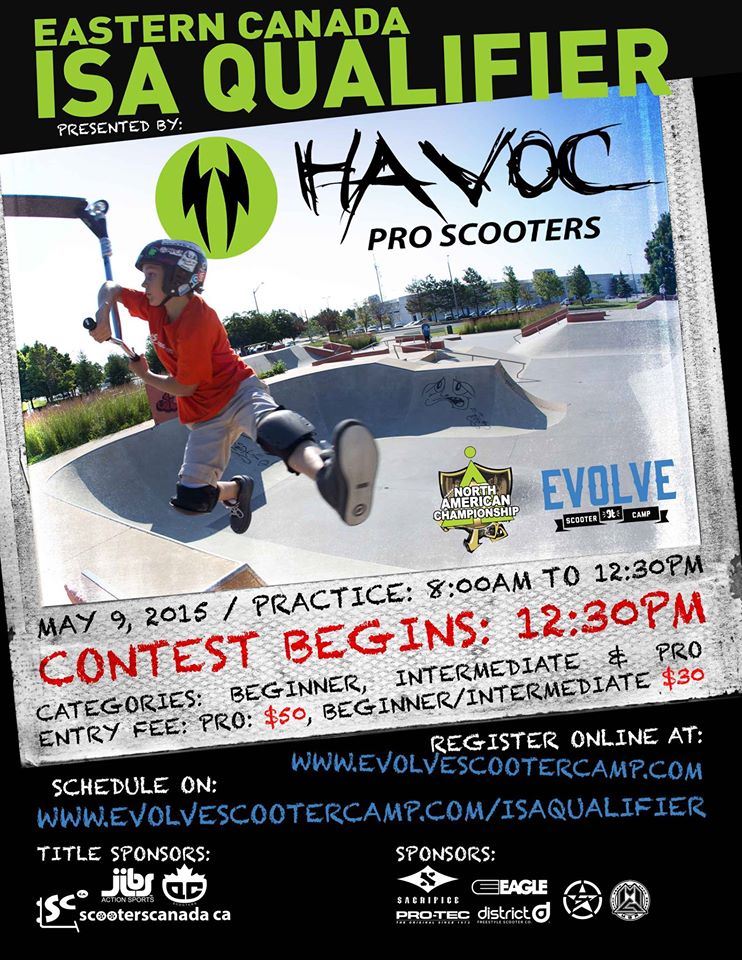 The International Scooter Association is hosting a qualifying round of the World Championships at the Markham Skatepark on May 9th!! This Eastern Qualifier is going to be one huge event.
Evolve Scooter Camp is hosting the fun and we can't wait to see you out there!
The International Scooter Association was founded in 2011, and the committee is made up of avid members of the scootering community dedicated to promoting and improving the industry.
In 2012, the first ISA World Championships launched into action. This worldwide competition aims to connect the freestyle scootering community that is present around the world. It provides a yearly competition that offers anticipation, determination, and a sense of community for this evolving industry of freestyle scooter riders.
The World Championships feature a series of professional qualifying rounds held in 10 countries scattered globally. 18 competitions are held in those 10 countries with a makeup of hundreds of professional riders. The Final round, held in Barcelona this year, is a huge event that truly celebrates the art of the sport.
This year, one of the qualifying rounds will be held at Markham Skatepark on May 9th , this epic Saturday will be complete with merchandise booths, professional scooter riders, and members of the local scootering community. It will be sure to not disappoint — Evolve Scooter Camps highly recommends that you join us there!!