Ski and Snowboard Clips to Get You AMPED for CAMP
The first weekend of camp hype is building up here at the Evolve Camps headquarters! We're busy finalizing arrangements in order to make this season the best one yet.
In a few sleeps our campers will be waking up early, getting on the coach bus and heading on their way to Mount St Louis Moonstone. They'll hit the slopes and improve their ski or snowboard skills from the help of our awesome instructors. We can't wait for our campers to test out our new promo ski's and boards from our buds at Lib Tech and Armada.
To get you pumped for the first day of camp we've posted a few short clips, check em' out below!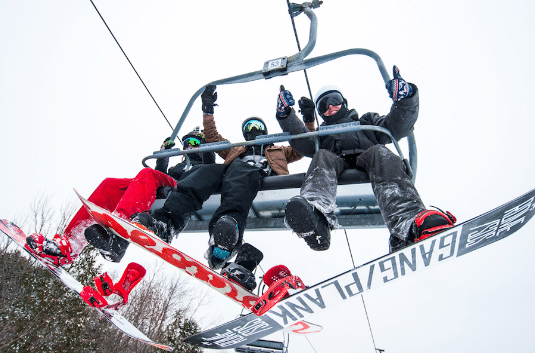 If you have any last minute questions, give us a call at 416.619.4521 and we'd be happy to help you out.