Hey all you skateboarders out there looking to get some information on the skatelife around your community! Check out our comprehensive guide here! We'll be posting up information from a new region every week so keep checking up here for information about the skateboard world around your area! When we post information about your skate-zone, we want YOU to help us. This week –Newmarket is the fifth one up! Email us at info@evolveskate.com if you've got any information we should add into the directory!
SKATELIFE NEWMARKET
Skateboarding Newmarket: All the information you need regarding the skatelife in Newmarket, Ontario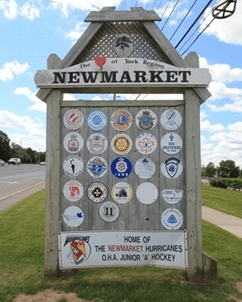 Skatepark Directory and Reviews
Kinsmen Sk8 (Indoor/Permanent)
This indoor skatepark is newly renovated and claims a full 10 000 sq ft. Its part of the
NewMarket Recreation Youth Centre
Required Padding: Helmets Required for 13 and Under
Restrooms: Yes
Shop on site: Rental Centre
Cost: Drop in starts at 5$ per session, Resident and Non-Resident Memberships available
Features: street course: ledges, stairs, rails, gaps, boxes, banks, custom ramps,
wall ride
32 foot wide 4′ mini ramp with two 5′ extensions
6′ roll in that leads to an 11 foot high bank
Address: 56 Charles St.
Contact: 1 905 953-5120
Skateboarding Stores and Reviews NewMarket:
Blue Tile Lounge
Located in the heart of NewMarket, Blue Tile Lounge specializes in everything skatelife. They deal with personalized orders and exclusive brands, as well as hosting community events to promote local talent and creativity. Check them out at http:www.bluetilelounge.ca
Hours: 10am – 8pm (Monday-Friday); 10am – 6pm (Saturday); 12pm – 5pm (Sunday)
Address: 186 Main Street, South
Contact: 905-836-5741
West 49 and Zumiez are two commonly found skateshops that carry a good variety and quality gear. Check them out. Know of any other good skateshops in the area? Shoot us an email at  info@evolveskate.com
Online Forums:
Where do you all congregate online? We want to know! Help us out and send up an email!
Hidden Skate Spots:
Now this is key! Shoot us an email and fill us in so we can help other skaters of the area practise their skills!
If you have any information regarding the skatelife in the Newmarket Region please email us at info@evolveskatecamp.com