Hey Everyone, Check the awesome video clip below to meet the directors of Evolve Skate Camp.
A bunch of Skaters who took their passion for skateboarding and working with youth to create a one of a kind skateboard camp where kids can learn how to skateboard in a positive, safe, and fun environment!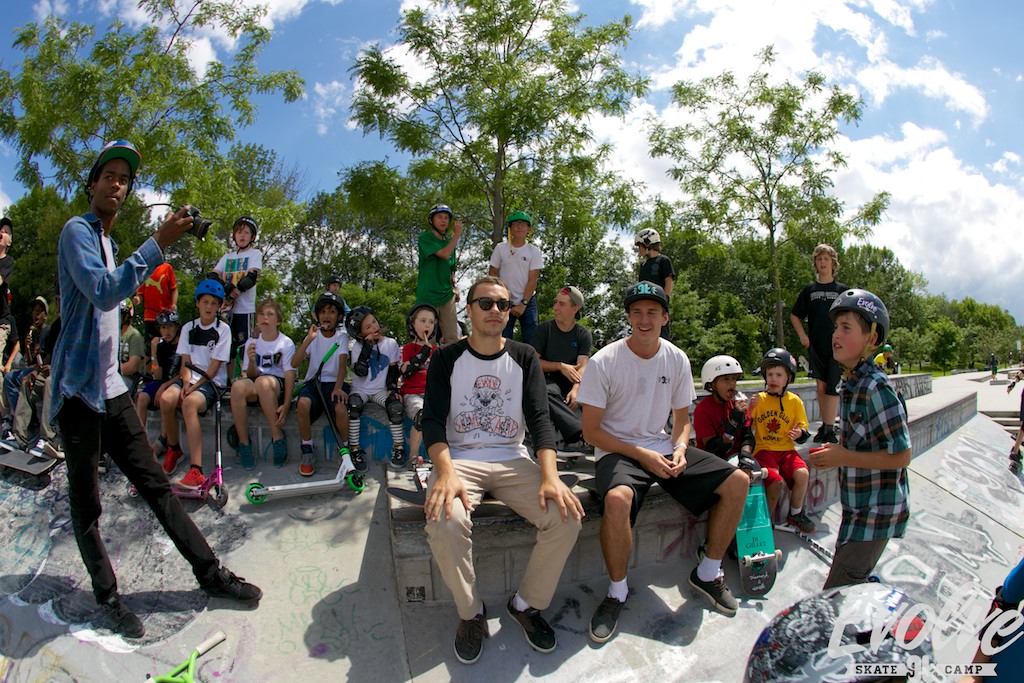 They might even learn a few other things while they are there too! A positive experience for all!
Now offering programs for toddlers!