Here at Evolve Snow Camps we like to surround ourselves with passionate people. We love the things that we love. We love skiing and snowboarding, we also love photography, so it only makes sense that we love snow photography. Every now and then check up on the blog and we will share some of our favourite ski and snowboard photos of all time, professional, amateur, artistic or athletic, we love it all.
Here are two of our favourite ski shots of all time to get the ball rolling:
As soon as Hellgate Road was cleared of avalanche debris, one-man Alta Air Force Alf Engen shot the gap, with a buddy's 1964 Corvair parked on the blacktop for perspective. The slide made a perfect kicker for the always opportunistic Engen
Tom Plofchan: Alta Utah, 1964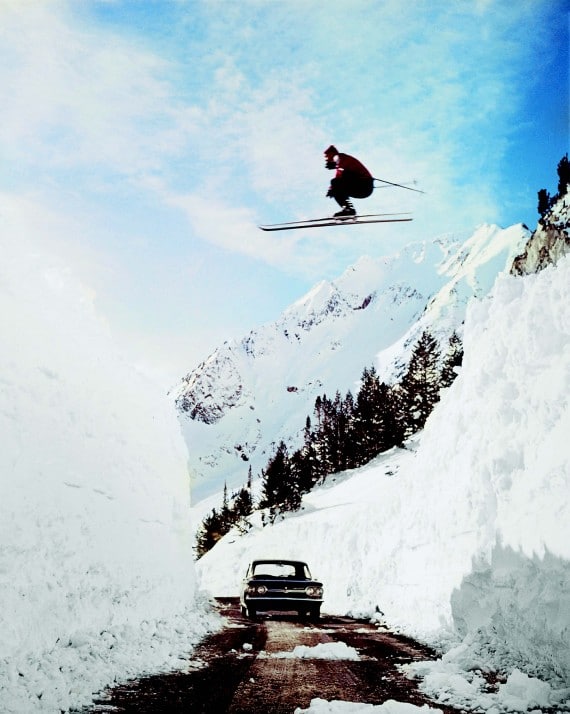 This 1964 shot by Plofchan shows Alf Engen clearing a gap left behind when Hellgate Road was cleared from a recent avalanche. With a Corvair sitting in the road to show scale, this photo is wild in terms of content and composition.
Blake Jorgenson: Whistler, B.C. 2007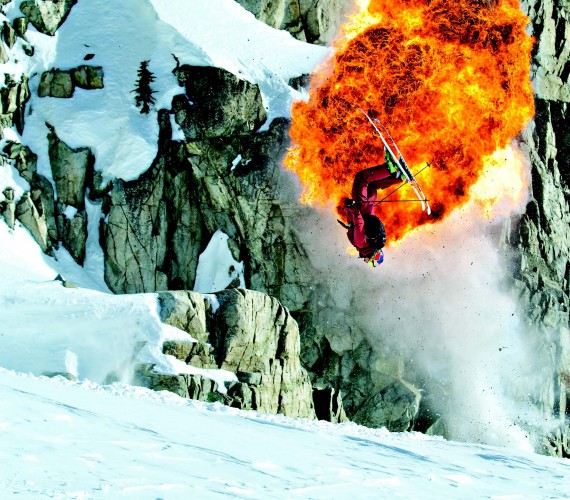 Shot by Jorgernson this photo is from a ski film Seven Sunny Days when Shane McConkey paid homage to the opening ski scene in the James Bond film The Spy Who Loved Me
Check back for more awesome ski and snowboard shots. And get out with us this winter at Evolve Snow Camps to take or be featured in some rad photos of your own!