About Snow Scooters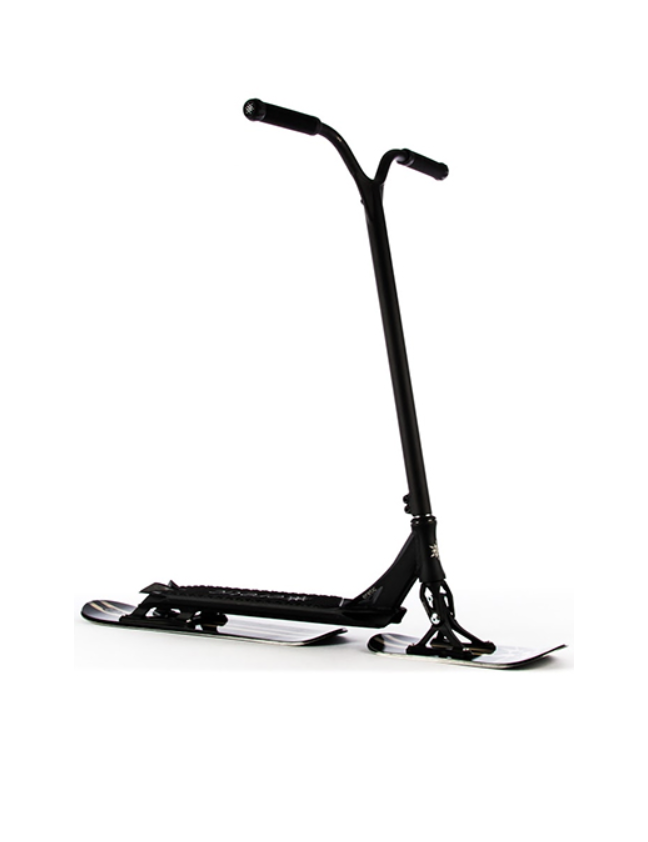 WHAT IS A SNOW SCOOTER
A Snow Scooter is a winterized version of a Freestyle Scooter, equipped with skis instead of wheels for optimal performance in snow conditions. We offer complete snow scooters for superior quality and performance.
WHAT IS ERETIC
Eretic is all about bringing freestyle scootering from the streets to the snow. With our expertise in scooter design, we've created a lightweight, versatile snowscoot that's suitable for both extreme riders and those seeking a new snow experience.
WHERE CAN I RIDE ONE
Eretic Snow Scooters are welcome at many ski resorts in Canada, thanks to their ski-like design. Check our list of resorts that accept snow scooters or call ahead to confirm. You can also enjoy them on smaller hills and in parks.
IS IT SAFE AND EASY TO RIDE?
Riding an Eretic Snow Scooter is similar in risk to skiing or snowboarding. Those with freestyle scooter experience and some skiing or snowboarding background often pick it up quickly. Newcomers should practice on smaller hills or beginner slopes before taking on higher speeds.
MAINTANCE
Just like skis or snowboards, Eretic snow scooters with P-Tex bases and metal edges require regular maintenance for optimal performance. Regular waxing is essential, and edge sharpening should be done at your discretion. Be cautious with sharp edges when riding rails to avoid catching or hang-ups.
Article Source: https://www.thetrynyty.com/pages/about-snow-scooters