WE'RE STOKED TO BE BACK, MARKHAM!
Evolve's Skateboard & Scooter Camp is right around the corner as summer 2021 approaches! We can't wait to get shredding with you again, Markham. Of course, we will be doing everything in our power to ensure a safe and smooth transition back to camp with our Covid-19 Policies in place.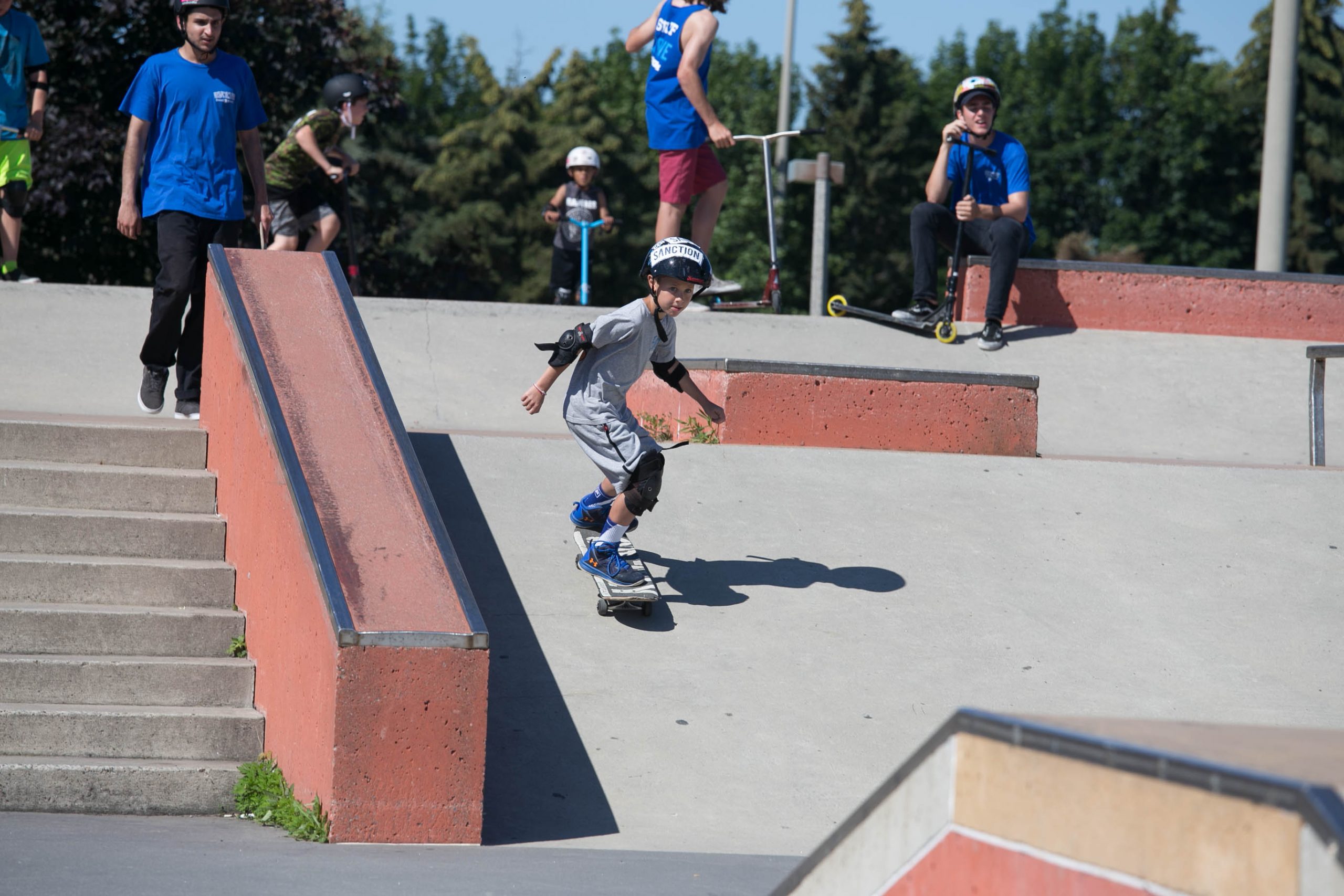 We currently have 5 weeks with availability left this summer, and we hope to see you there! These weeks are:
Be sure to register ASAP in order to secure your spot at camp. Due to Covid-19 provincial restrictions, our numbers are limited this year meaning that spots are going quick!
As always, Evolve is focused on offering campers a unique, exciting and engaging skateboarding experience unlike any other day camp atmosphere in the city. Whether your kids are looking to stomp their first trick, or continue to hone their skills as advanced riders, Evolve is totally the place to be!
Markham Centennial Skatepark
Thinking about signing your child up for Evolve's summer skateboard and scooter camp?
Check out one of our many park tour videos to get an idea of where camp will be happening:
You'll also get to meet one of our amazing instructors, Sarah, and afterwards you can impress your kids with your knowledge of skatepark features!
To check out other skateparks we visit, watch a day in the life of an Evolve camper, see what our overnight camp is like, and more, check out our Youtube channel. Make sure to SUBSCRIBE to our channel in order to keep up to date with us!
Please e-mail info@evolvecamps.com with any questions regarding Summer Camps 2021, or register@evolvecamps.com for help registering your child.
Need new equipment for your camper?
Be sure to check out www.cosmicproscooters.com, Canada's #1 Pro Scooter shop that's right here in Toronto! Offering complete scooters, scooter parts, safety gear, ramps & rails, skate decks & much more!