Buying your kids skis or snowboards this year?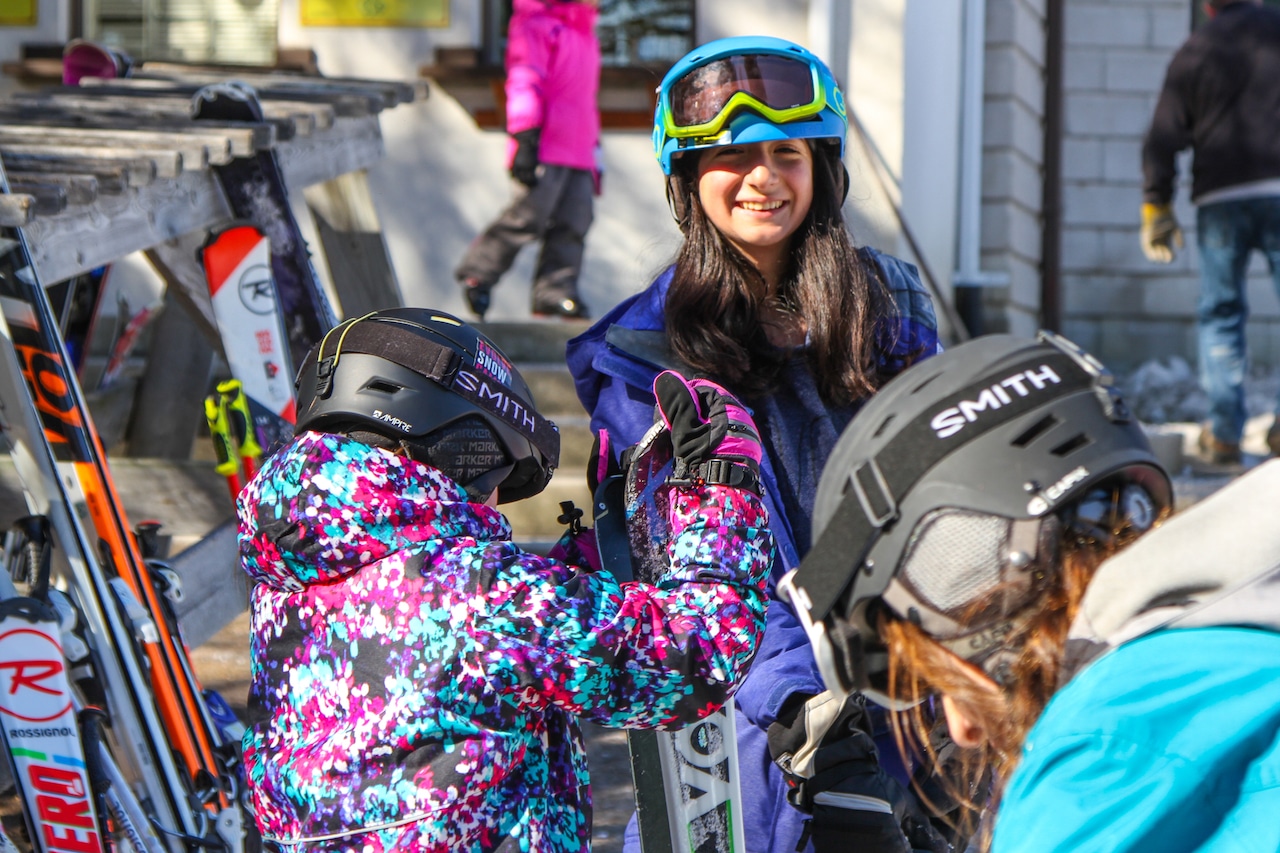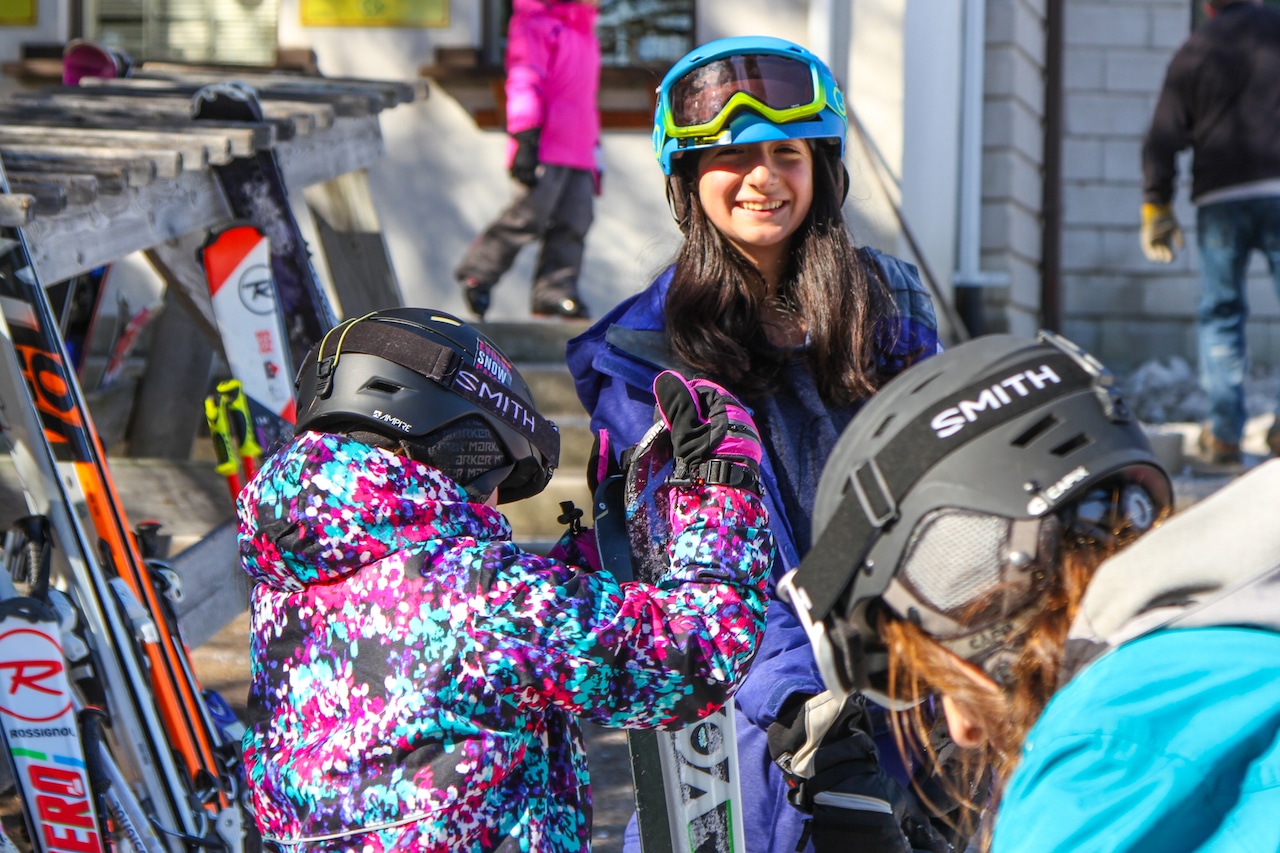 Read this first!
Buying local is always better when it comes to purchasing action sports equipment. This is because the person running your local shop is guaranteed to have a wealth of experience, knowledge of your sport, and will always have the best products on hand. As well, local shops often offer equipment exchange or buy back programs,
During these times, local business have adapted how you can shop safely with them. Here's a list of local business who will be happy to help set you up for snow camps this year.
The Sign Toronto
The Sign Toronto is a family owned business dedicated to their long tradition of quality customer care. They carry the best brands in winter sports, and work hands-on with each partner to ensure each item we carry is the highest quality and fit. Their team members are all trained to answer questions accurately about every brand they carry, so they can find the right solution for you.
Location: Midtown Toronto
Address: 2794 Yonge St, Toronto, ON M4N 2J2
Phone Number: (416) 488-2118
Ski or Snowboard?: Ski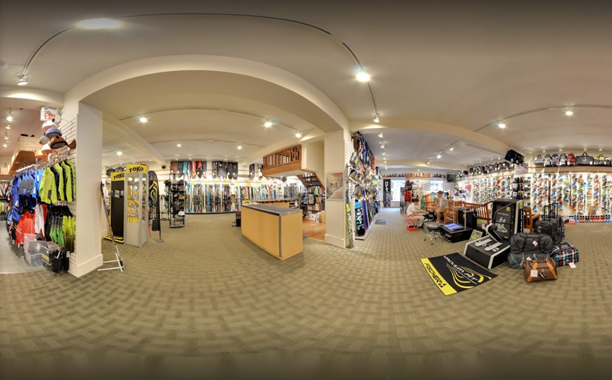 Website: thesigntoronto.com
*Beginning Monday, November 23, The Sign Toronto will still be open for business with a series of accommodations to meet all your equipment and clothing needs. Please call or email thesigntoronto@gmail.com with questions and to book a personal appointment.
BOARDSPORTS
Location: East York
Address: 105 Vanderhoof Ave, East York, ON M4G 2H7
Phone Number: (416) 485-9463
BOARDSPORTS is Toronto's premiere board sports supply shop. The staff at Boardsports are always excited to get people out riding, and want to make sure you're safe and comfortable doing it. You can conveniently shop for kids snow gear online on BOARDSPORTS' website, and call the store if you need assistance. They ship items Canada-wide, and within the continental United States. They also offer Free Canada Post Expedited Shipping on orders over $99.99 within Canada! In their snow section, you can find kids gear underneath the gender category, labeled as "youth". There are SO many awesome deals going on right now at BOARDSPORTS, head on over to their website to check it all out!
Ski or Snowboard?: Snowboard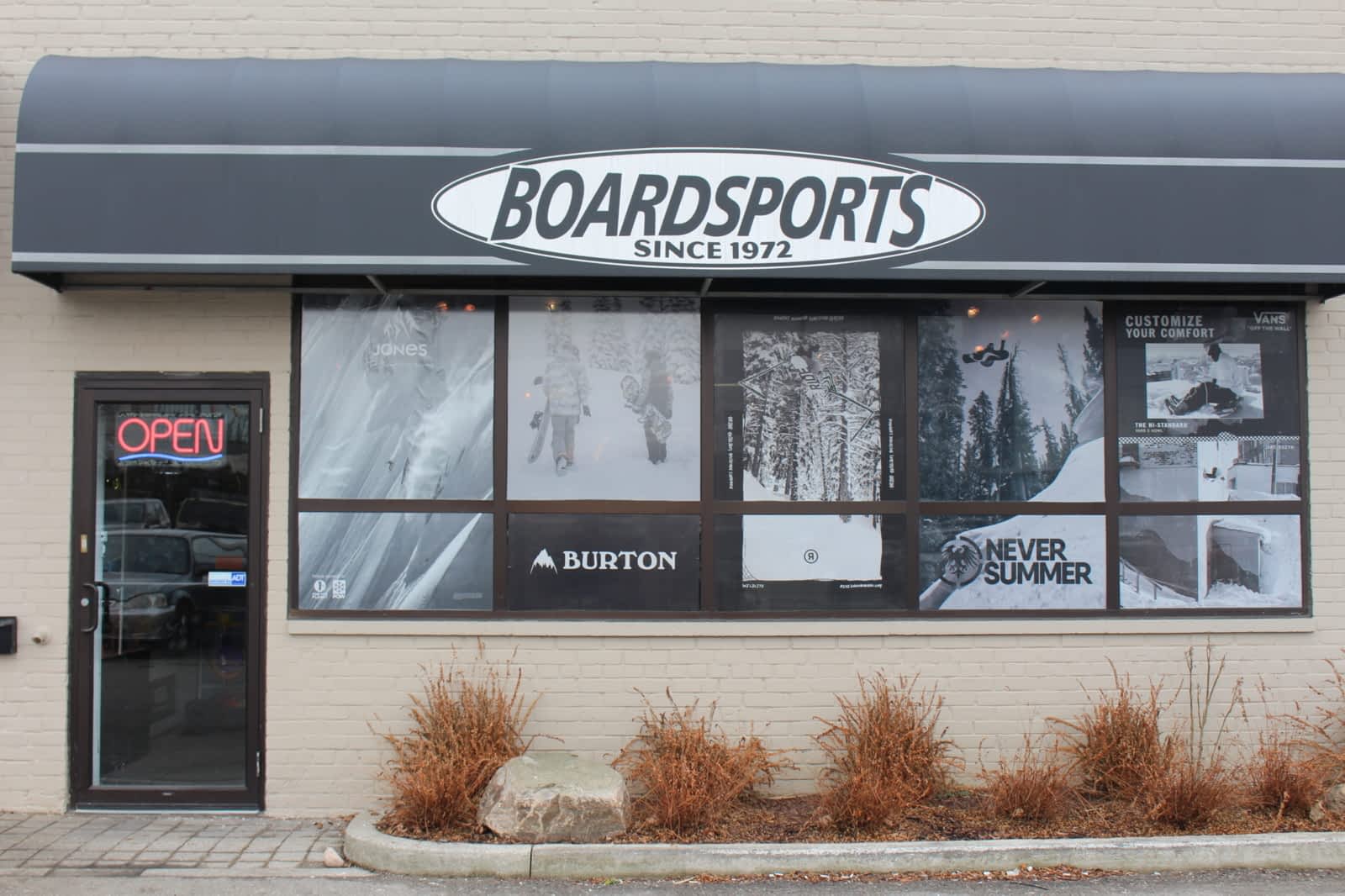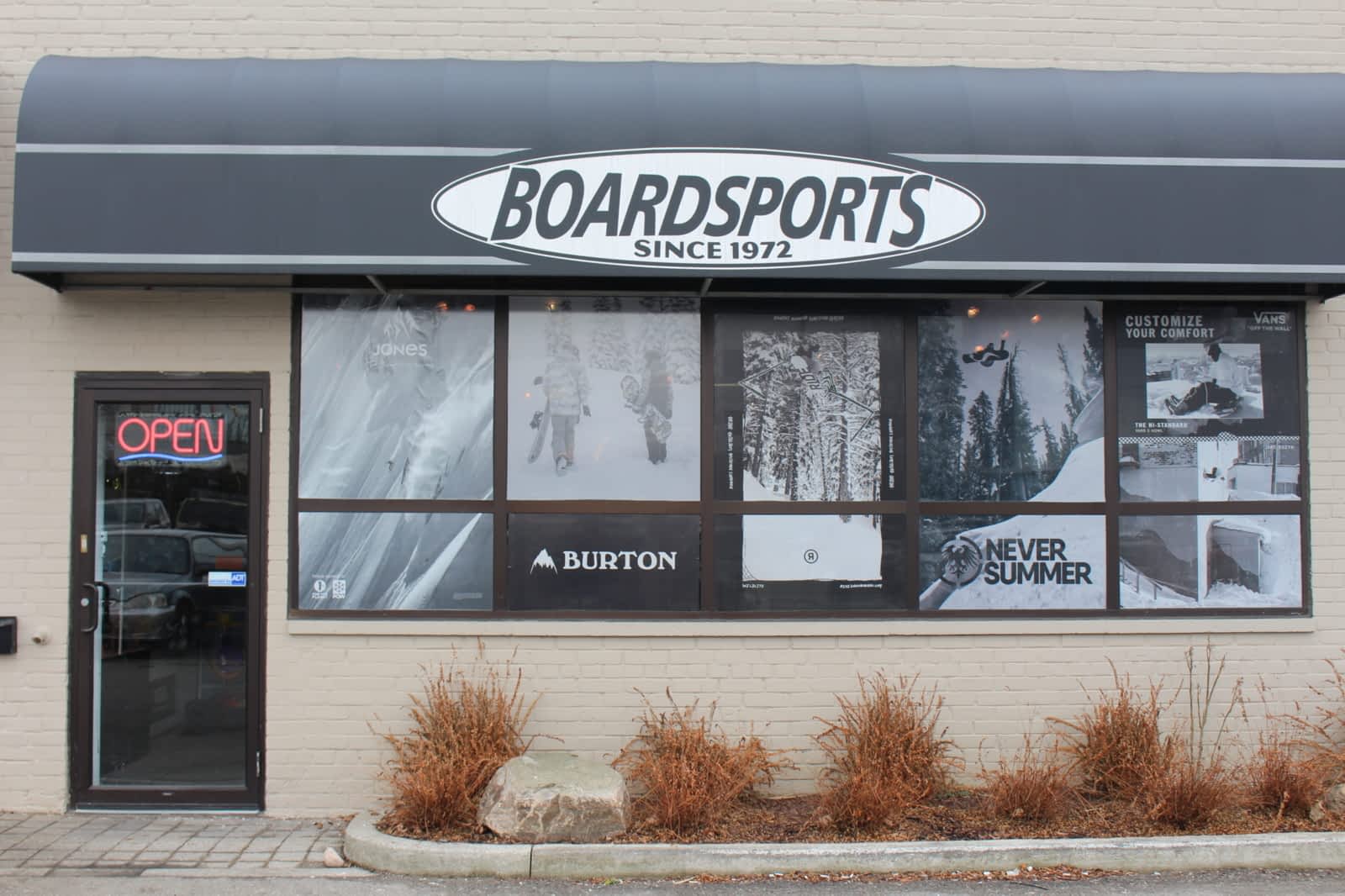 Website: boardsports.ca
*Beginning Monday, November 23rd: To help prevent the spread of Covid-19 and in accordance with Ontario Provincial Government Lockdown Regulations, the store is temporarily closed to the public. The tentative reopening date is Monday December 21st. As usual, orders can be placed (and paid for) online or over the phone. Orders will ship, or curbside pickup (at our backdoor) is available during store hours. We process online orders for curbside pickup very fast (typically within 1 hour).
Sanction Skate & Snow
Location: Thornhill
Address: 330 Steeles Ave W unit a1, Thornhill, ON L4J 6W9
Phone Number: (905) 738-8644
Sanction is proudly Canadian. Independently owned and operated by people who love skateboarding and snowboarding. Since 2008 Sanction has worked tirelessly to provide the very best customer service, selection and experience to customers. Their staff will be stoked to get your kids on a board!
Ski or Snowboard?: Snowboard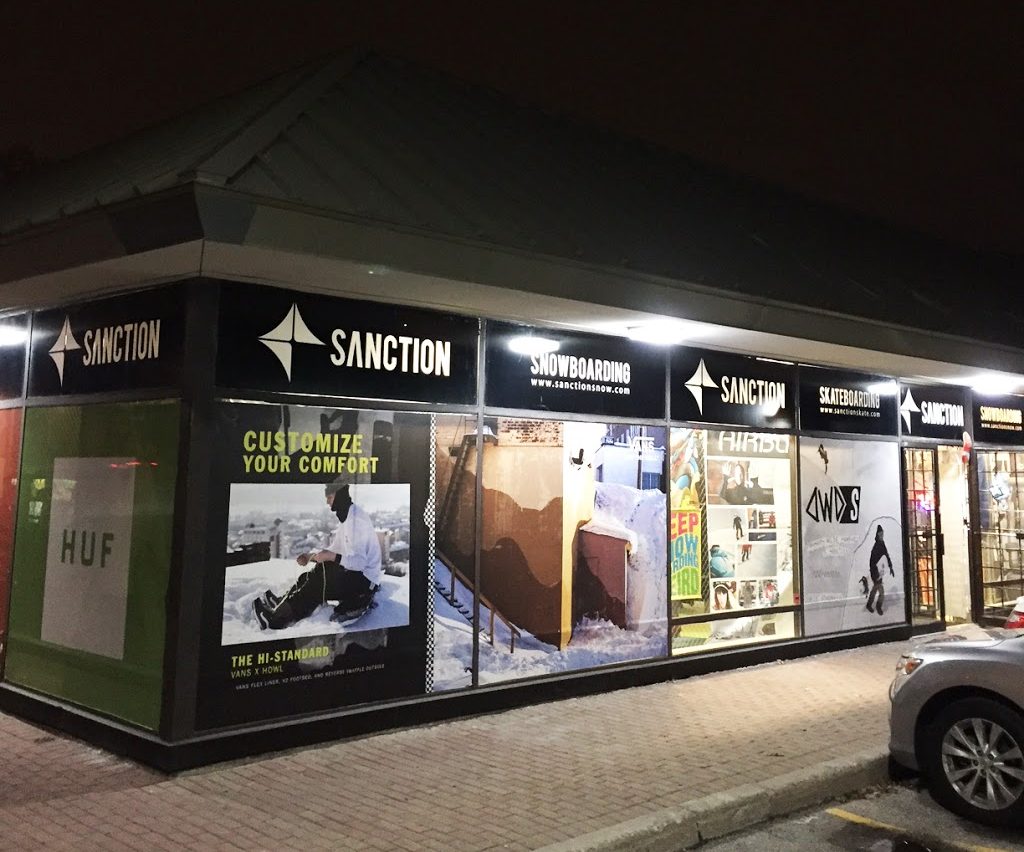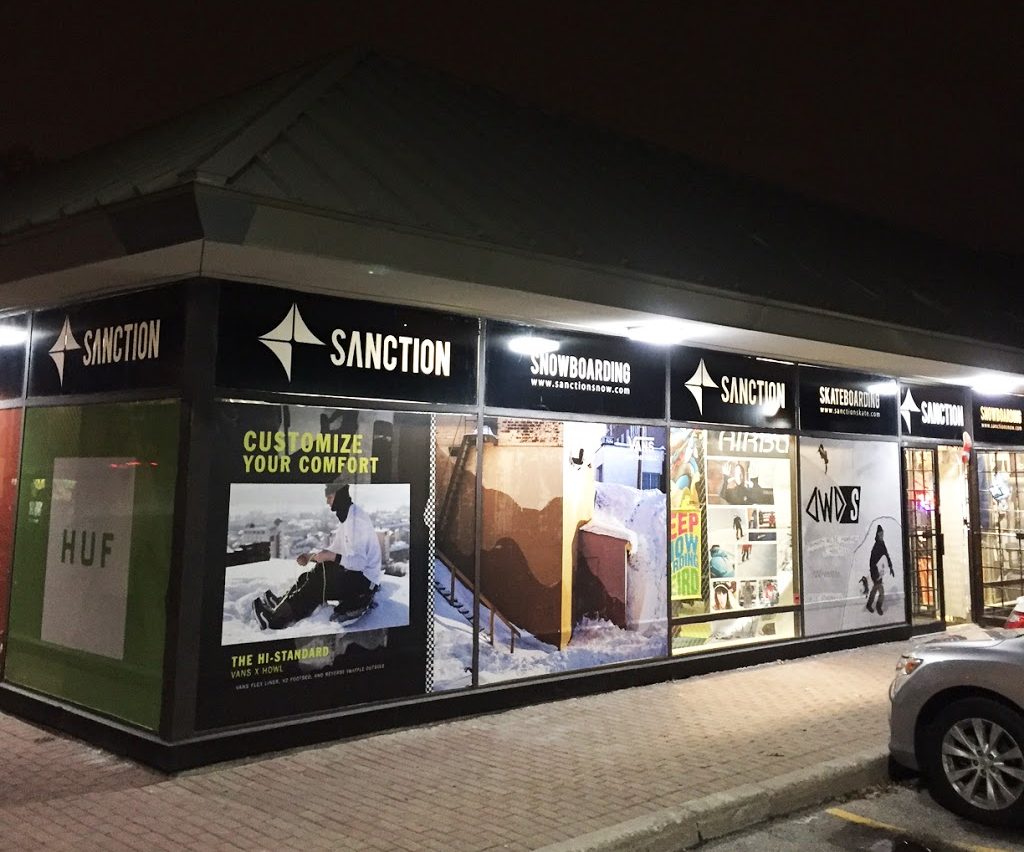 Website: sanctionsnow.com
Station Ski & Ride
Location: Markham
Address: 227 Main St N, Markham, ON L3P 1Y6
Phone Number: (905) 471-7547
Station Ski & Ride is your local world class source for all things Ski, Snowboard & Clothing during the Winter season. They pride themselves on product knowledge and quality, and on providing exceptional customer service and expert support. Station Ski & Ride staff has over 25 years in the Ski industry and the whole team has a passion for Winter Sport.
Ski or Snowboard?: Both!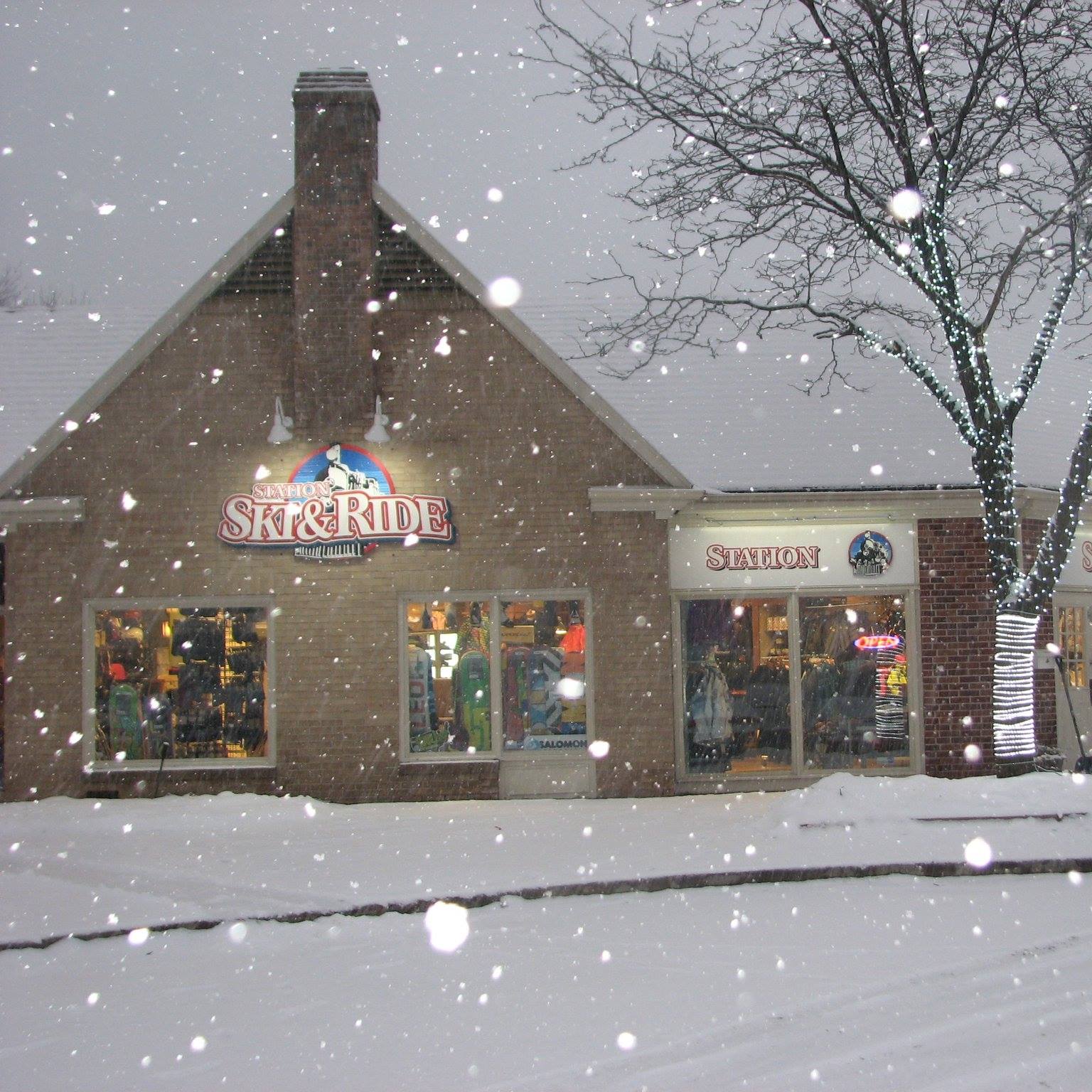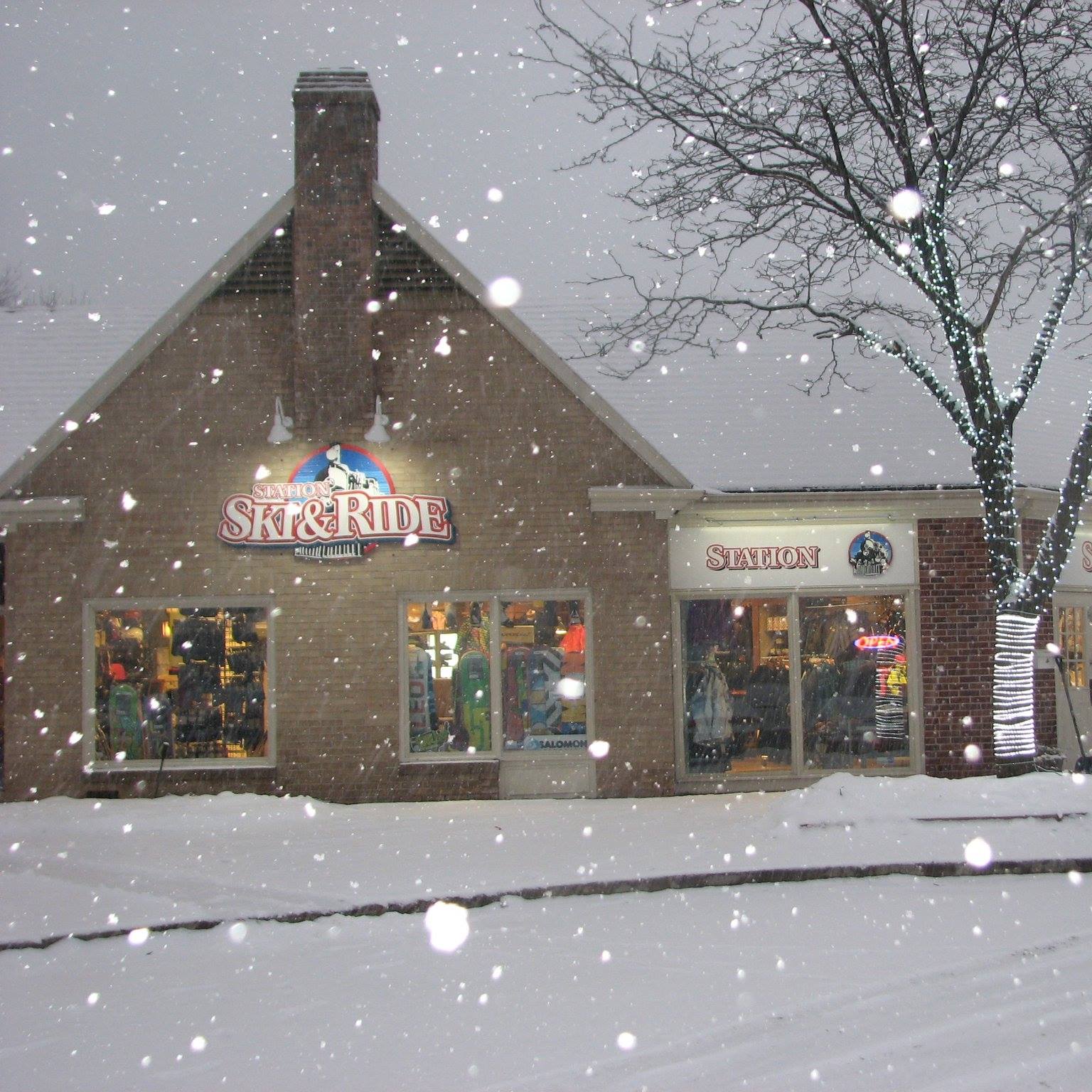 Website: stationskiandride.com
Corbett's
Location: Oakville
Address: 120 Speers Rd, Oakville, ON L6K 2E7
Phone Number: (905) 845-1561
Corbett's Ski & Snowboard is an incredible Oakville storefront and online retailer offering a remarkable selection of kids skis & snowboards, and so much more. They also offers a junior exchange program, giving you an affordable way to let your children's winter equipment keep up with their growing skills. Corbett's has listed their new health and safety policies here on their website, in order for you to prepare for an in-person visit for sizing. Otherwise, buying your new snow gear is super easy on their amazing, user-friendly website.
Ski or Snowboard?: Both!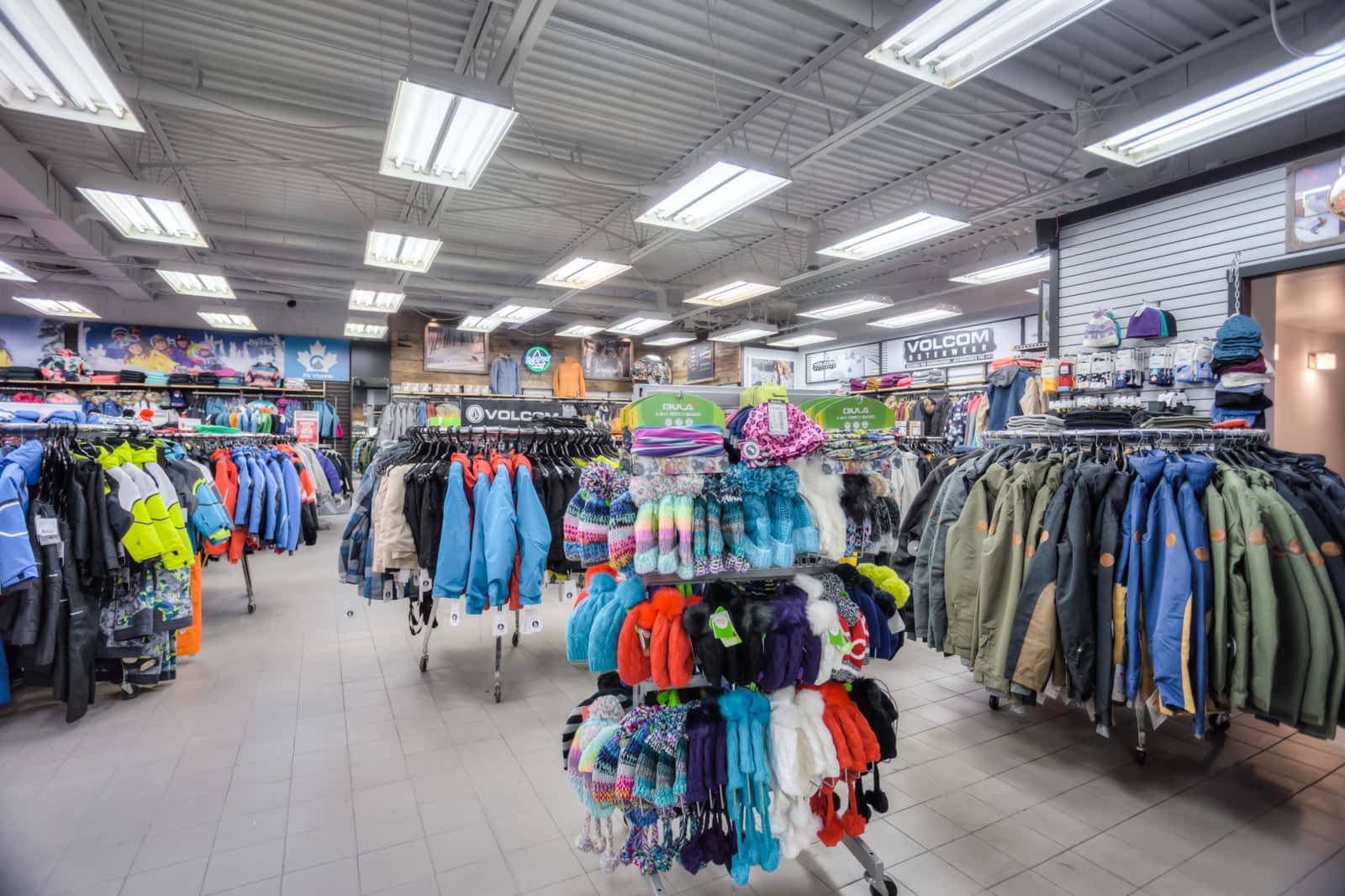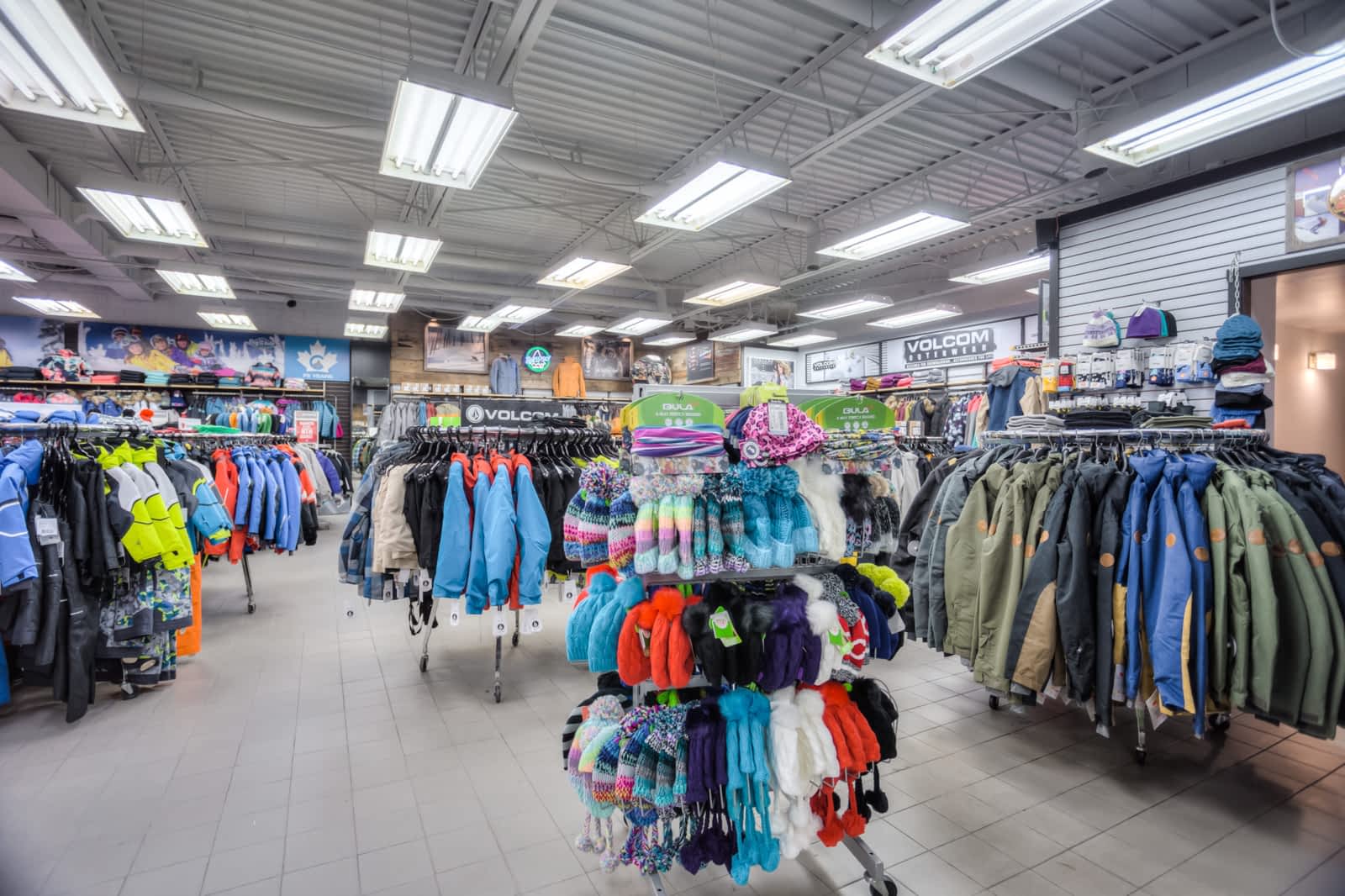 Website: corbetts.com
Gates & Boards
Location: Barrie
Address: 580 Bayfield St, Barrie, ON L4M 5A3
Phone Number: (705) 721-4653
Gates and Boards is a family owned and operated independent ski and snowboard shop, located in Barrie, Ontario. They are recognized as an industry leader, offering the latest world-class ski and snowboard products and expert customer service for over 20 years. The staff at gates & board would love to assist you with all your ski, snowboard and winter lifestyle needs. They also offer a junior equipment 1/2 back program.
Ski or Snowboard?: Both!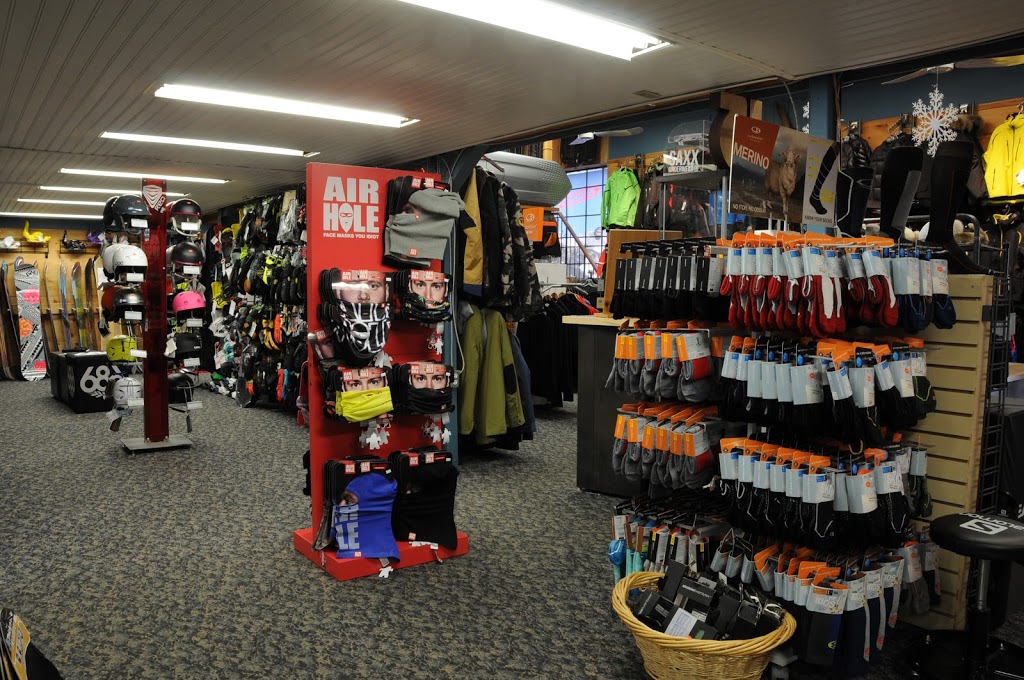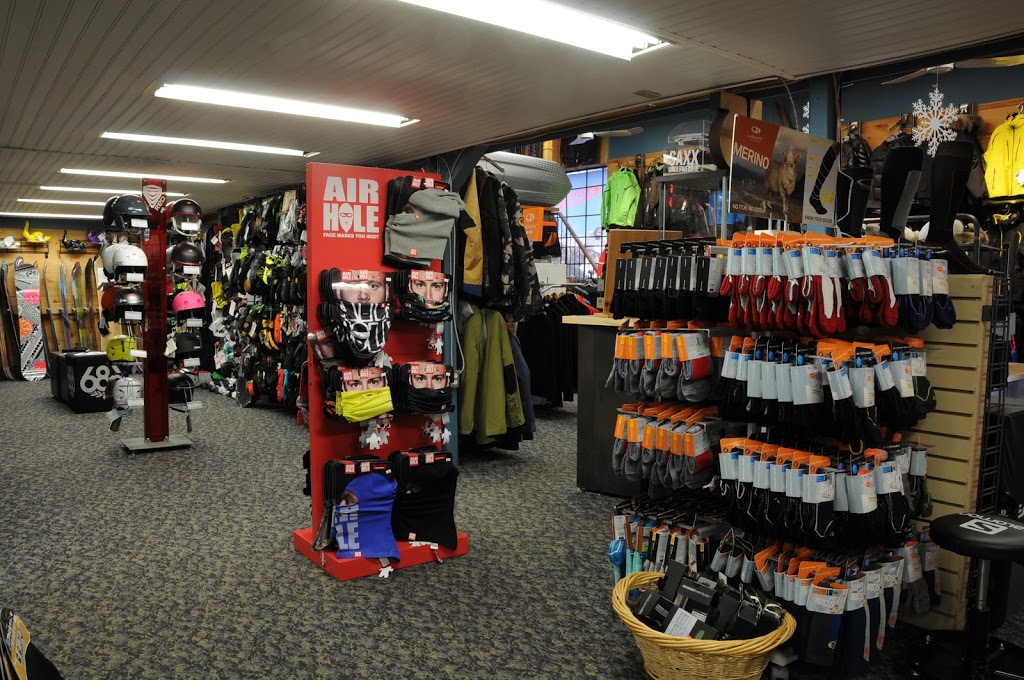 Website: gatesandboards.com
We wish you all the best in gearing up for snow camps. If you ever need more guidance with buying new gear, don't hesitate to reach out to info@evolvecamps.com and we will be happy to help point you in the right direction.