Olympic Skateboarding in Tokyo 2020 Summer Games.
The Evolve team could not be more stoked that skateboarding is now an official summer Olympic event, and will be making its debut this July in the Tokyo 2020 games. Last weekend, The Berrics hosted an exclusive media day showcasing the USA Skateboarding Olympic hopefuls. The event gave mainstream news outlets the chance to meet this historic team, the staff behind the scenes, and listen to what the skaters had to say about their prospects for 2020.
A total of 40 male and 40 female skateboarders will compete in Tokyo 2020 when skateboarding makes its debut at the Olympic Games. Half will ride in the park event, obtaining points for gnarly mid-air tricks off half- and quarter-pipes, and other complex transition, while the street event allows the other half of skaters to showcase their immense skills on a course comprised of stairs, handrails, ledges, benches, walls and transition.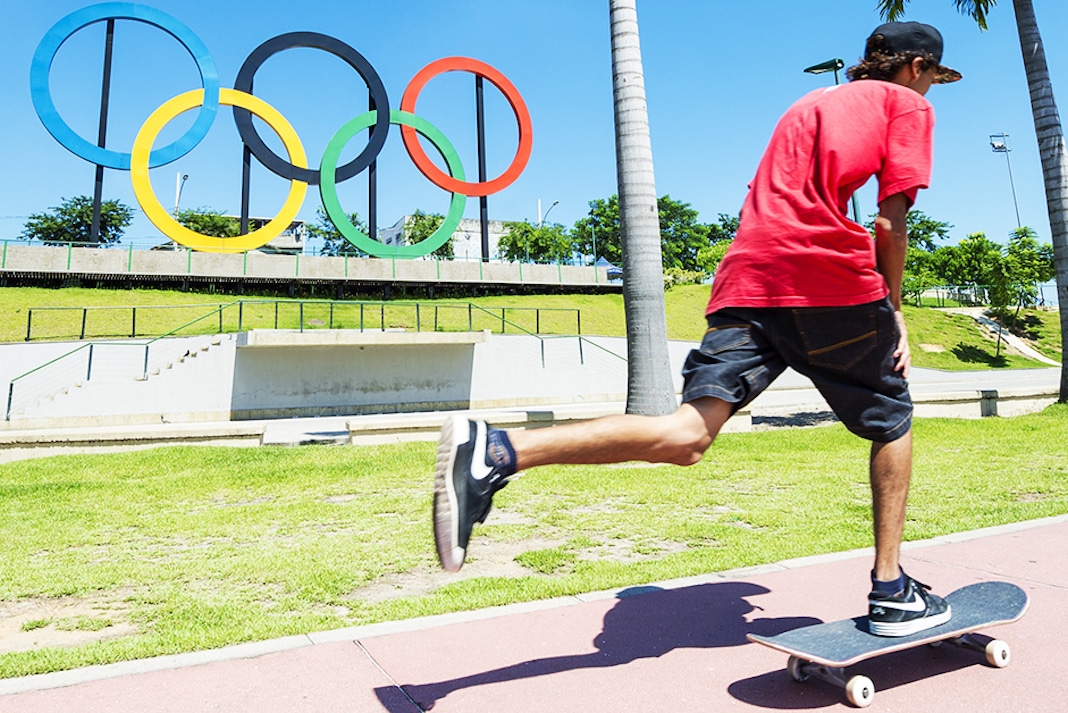 For more information about skateboarding in the Olympics, you can read the skateboarding page on the official Tokyo 2020 website here. However, skateboarding is also considered to be a lifestyle by many skaters across the globe. Watching skate videos/reading skateboard magazines by both renowned and independent skate companies can help you understand skateboarding's essence and cultural significance.
We suggest:
Skateboarding is about to gain even more exposure on a historic international platform, hopefully inspiring numerous individuals to get on a board and experience what skateboarding's all about. Stay tuned for more news about skateboarding in the 2020 summer Olympic games!