Barcelona, Spain: one of the most beautiful cities in the world. There's a reason why we include Barcelona many of tours! There's so much to see, so much to do, and so much to learn. Barcelona's rich history and culture makes it one of the best places to visit in Europe. Apparently the Alpha Omega scooter team recognized that as well. They recently spend a week in the city to get some awesome footage of their riders banging out some amazing stuff.
The 16-minute long edit features Alpha Omega riders Alfred Lauritzen, Auguste Pellaud, Ryan Ruegg, Simon Bertin, Alex La Frisouille, Ollie Murphy, Garvey Tagheu, Matis Deleplanque, Lambert Judith, Enzo Commeau, and Brad Ackermann, who are all extremely talented.
Each rider brings something a little different to the clip. Whether it was the insane speed of Enzo Commeau, Ryan Ruegg' gap to ice pick on a double kinked rail, or the insane final part from Brad Ackermann, there's a lot to take in. You definitely need to watch the video for yourself in order to see what I'm talking about.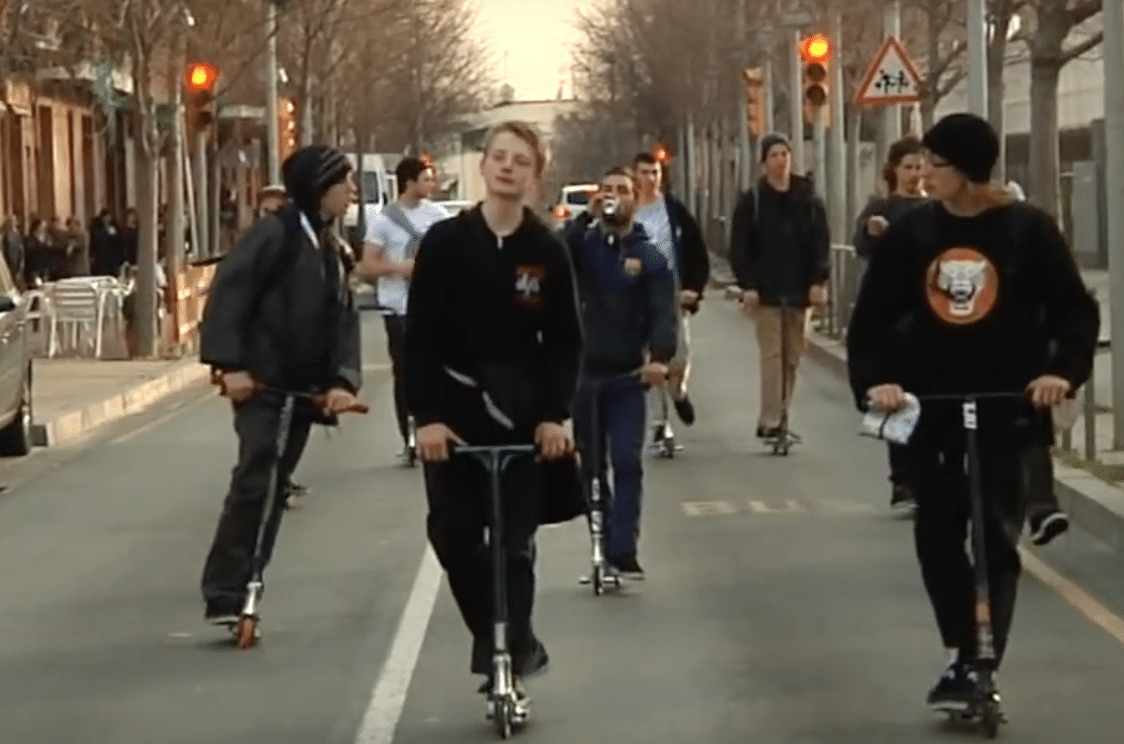 This is the kind of riding we love to see at Evolve. Some of our scooter campers are already incredibly talented, and we wouldn't be surprised if some of them were in pro videos of their own one day. Our camps help to foster this kind of high-level riding.
So, I don't know about you, but after watching this clip I'm itching to grab my scooter and get out and ride. Although the weather in Toronto is far from the beautiful climate of Barcelona, that doesn't mean you can't get out and enjoy it. Now that the spring weather is finally here, it's time.
If you don't have a scooter, check out our shop and see if there's anything you like. We carry a range of different scooter products.