Hey Oakville Parents!
We know that you make that Go-Train commute to the city far too often for comfort.
And we know that a 30 minute drive downtown does NOT sound like another fun road trip for you.
So why on earth would you spend your weekends shlepping from point A to point B?
At Evolve Snow Camps, we recognise that commuting is pain. And so, we do the commuting for you.
Evolve Snow Camps makes it easy on parents. No need to drive up to the ski hill to get your kids strapped in. We pick up from your area!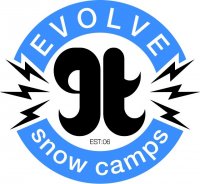 —
The Evolve Snow Camps bus picks up and drops off in Oakville. The bus trip is comfortable ride on one of the Ontario Motor Coach Association's fabulous coach busses. Buses are equipped with washrooms, and television screens where we show the best ski and snowboard films to get your kids stoked before they gear up.
Once at the hill, young skiers and snowboarders spend the day perfecting their skills with our handpicked ski and snowboard coaches. Campers cruise the hill in groups of kids that are of a similar age and skill level to them.
We offer lessons to beginner, intermediate, and advanced skill sets – and we offer specialised freestyle-focussed lessons through our YOLO and Freestyle programs.
Want more info? Check out what we have in store for this season!