Just wanted to tell you about something rad going on down in Dubai!!
Meydan One is a new 3.67 million sq foot leisure complex being developed by the Meydan City Corporation in Dubai. This project is aimed to be finished in 2020 and will be complete with a 711 m high residential tower, a shopping mall, the largest dancing fountains in the world, an indoor beach and marina with a retractable roof, and a giant indoor multipurpose sports facility.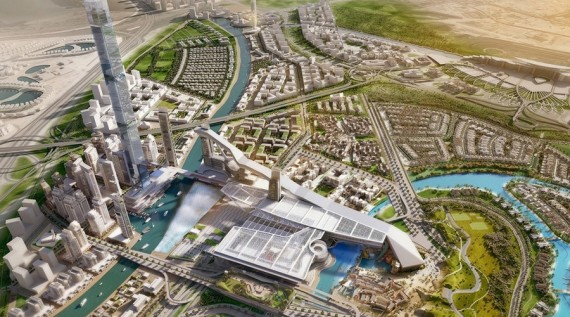 The multipurpose sports centre will be complete with an indoor ski hill, reaching a whopping 1.2 km in length. It will be 180 metres high and will be taking the title of the largest indoor ski slope in the world.
Currently, the world's largest indoor ski slope, is Germany's AlpinCenter at 640 metres long. Close behind it,  Ski Dubai is 400 metres long. Ski Dubai is also located in Dubai, in the Mall of Emirates, and has been opened since 2005.
Check out the Worlds Largest Indoor Ski Resort here.