Hey everybody!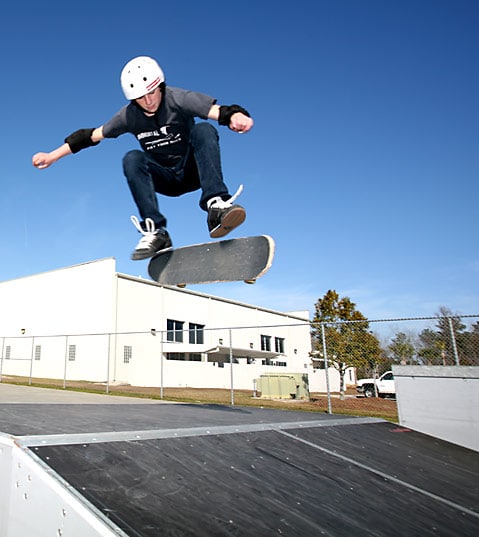 The kickflip is one of the most classic, and sought after tricks in skateboarding, below we have posted a quick tip video to help you nail down your kick flip.
[youtube https://www.youtube.com/watch?v=5HW6mjZZvtY]
First you -op a solid Ollie, and at your peak flick your ankle in the top corner of your board. All that's left to do now is catch the flip with your back foot, bring your front foot back, absorb the landing, and roll away…
Now this video is only a tool to help, but the best way to perfect your kick flip is to join us at Evolve Skate Camp where our expert coaches can guide you through all of the steps needed to nail the kick flip of a century!