We're Back at the Toronto Snow Show!
The 2016 Toronto Snow Show is happening once again for a full 4 days of fun, skiing, snowboarding, gear and good times. The even will be from October 13-16, 2016 at the International Centre Hall 5. It's Canada's largest ski/snowboard/travel show and from our past experiences being there, its always a wicked time! Evolve Camps will be there offering skate and scooter lessons for those wanting to learn a new skill or practice some tricks!
This is Canada's biggest snowboard swap and also has amazing vendors if you want to buy some new gear for the upcoming season. This is a great opportunity for those have signed up or are planning on signing up for camp to get gear at a discounted rate!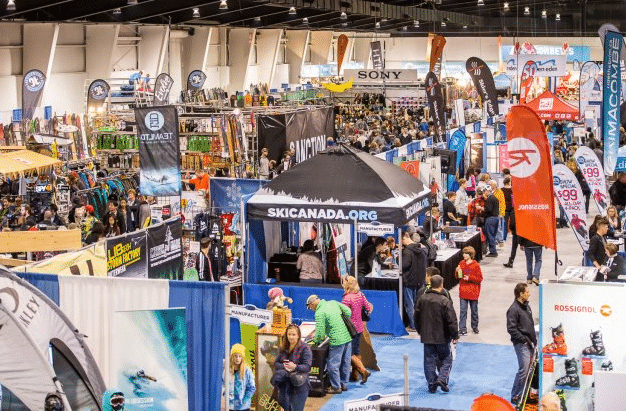 The Burton Riglet Park is back for it's 2nd year at the show and will be  going on right beside us! This is a great for young snowboarders to go through the movements and sensations of snowboarding. The Pro Am Rail Jam is also going down, so make sure to check it out, cheer on your favourite pro's or sign up and be apart of the competition! The Toronto Snow Show is an event that'll get you pumped for winter so you don't want to miss out on it!
See you there!