Snow is here!
Snow is here for caught your attention. Although the snow has not quite hit Ontario yet, it has has hit British Columbia and Montana. Any snow is good snow and a possible good sign for a good winter in Ontario.
Check out this snowy shot from Kicking Horse Mountain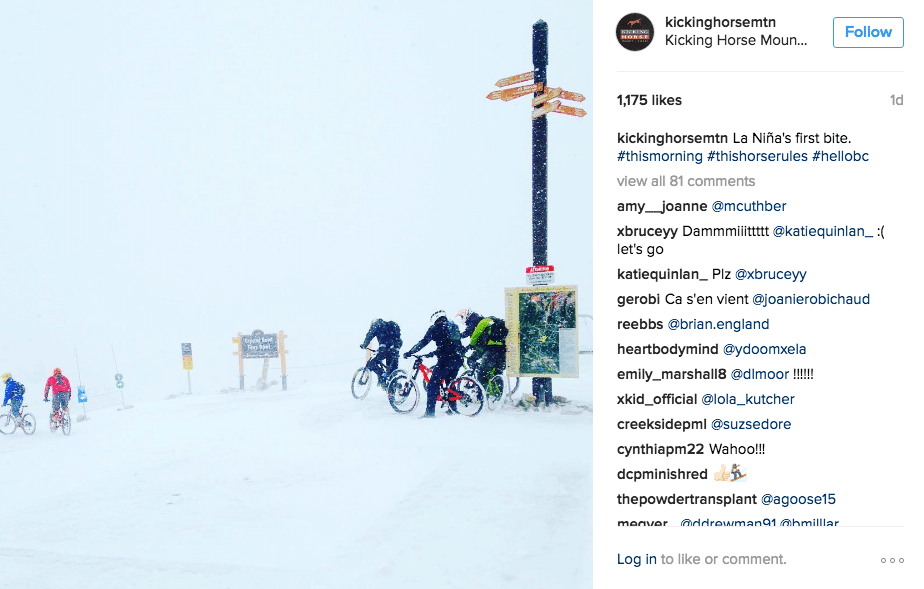 La Niña
This past summer was one of the hottest summers in recorded history. That being said, the forecast is calling for a snowy and cold winter. Lets hope this is the truth! Bring it on Winter!
Check out the fluffy white stuff covering Sunshine Village