FREE VIDEO TUTORIALS FROM OUR EXPERT SCOOTER COACHES
We've got some great new scooter tutorial videos available on our Youtube channel, perfect for kids at a beginner or intermediate level.
Pass along the links below or, better yet, spend some time watching them together and share in their hobbies!
VIDEO #1: 3 Things to Do at a Skatepark for Beginners
VIDEO #2: How to Feeble/Boardslide/180
VIDEO #3: How to Barspin

To check out more tutorial videos, skatepark tours, see what our overnight camp is like, and more, check out our Youtube channel.
NEW! Evolve Camps Caps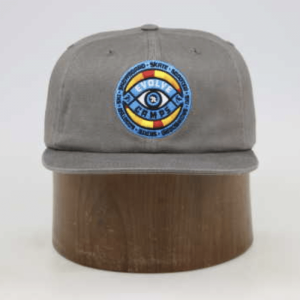 Just in time for the summer we have released a camp cap. From the minds of Evolve Crew comes a colourful limited edition snap back cap.
Cap features custom 5-panel construction and pre-washed
Medium height unstructured crown
Custom Evolve logo
Adjustable snap-back closure
You can purchase yours through your Parent Dashboard or order directly HERE
Day Camps
There's limited space left in summer day camps (some weeks are sold out!). To find out more and register, click the links below:
Go here to check out our SKATEBOARD CAMPS dates and locations
https://www.evolvecamps.com/skateboarding/
Go here to check out our SCOOTER CAMPS dates and locations https://www.evolvecamps.com/scooter/